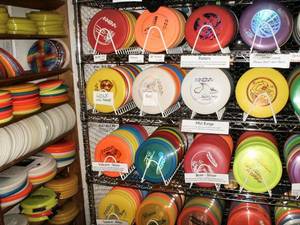 Nestihl jsem – co se dá dělat, a nutno
jít dál, s věcmi, které se dějí v těchhle dnech a týdnech. Omlouvám
se těm, kteří čekali, že se mi to podaří tak, jako se to povedlo vloni.
Posledních třicet
titulů je na tomhle blogu okomentováno v třech starších postech. Tady je
zbylých sedmdesát. Pořadí vzniklo někdy kolem desátého prosince, udělal jsem
v něm pak asi dvě úpravy. Narážím sice ještě teď každou chvíli na dobré tituly, co
vyšly vloni, ale i míra (ne)informovanosti je součást hry.
70 // PETR ČICHOŇ:
Pruské balady / Preussische Balladen (Host)
69 // JUSTICE: -I-
(Ed Banger Rec / Warners)
68 // FRIGHTENED
RABBIT sings the Grey (Fat Cat Rec)
67 // MARNIE STERN:
In Advance of the Broken Arm (Kill Rock Stars / Day After)
66 // GHOST: In
Stormy Nights (Drag City)
65 // DEVENDRA
BANHART: Smokey Rolls Down Thunder Valley (XL Recordings)
64 // M. I. A.: Kala
(XL Recordings)
63 // BOXCUTTER:
Glyphics (Planet Mu)
62 // BLACK DICE:
Load Blown (Paw Tracks)
61 // ISLAJA: Ulual
YYY (Fonal)
& FURSAXA: Alone
In The Dark Wood (ATP Records)
60 // PLEASE THE
TREES: Lion Prayer (Absent Hour)
59 // JENS LEKMAN:
Night Falls Over Kortedala (Secretly
Canadian / Day After)
58 // VLASTIMIL
TŘEŠŇÁK: Skopolamin (Supraphon)
57 // DAN DEACON:
Spiderman of the Rings (Carpark)
56 // NINA NASTASIA
& JIM WHITE: You Follow Me (Fat Cat Records)
55 // DEREK BAILEY
& TONY OXLEY: Advocate (Tzadik)
& DEREK BAILEY:
Standards (Tzadik)
54 // MAVIS STAPLES:
We'll Never Turn Back (Anti- / Maximum Underground)
53 // IRENA A
VOJTĚCH HAVLOVI: Hudba ticha (Levné knihy)
52 // MIROSLAV
VITOUS: Universal Syncopations II (ECM / 2 HP)
& DAVID TORN:
Prezens (ECM / 2 HP)
51 // MÚM: Go Go
Smear The Poison Ivy (Fat Cat Records)
50 // RADIOHEAD: In
Rainbows (Waste, v r. 2008 pak XL Recordings)
49 // PLURAMON: The
Monstrous Surplus (Karaoke Kalk / Starcastic)
48 // EINSTÜRZENDE
NEUBATEN: Alles Wieder Offen (Potomak / EMI)
47 // THURSTON
MOORE: Trees Outside The Academy (Ecstatic Peace / Maximum Underground)
& JAMES BLACKSHAW:
The Cloud of Unknowing (Tompkins Square)
46 // WILCO: Sky
Blue Sky (Nonesuch / Warners)
45 // ŽIVÉ KVETY:
Bez konca (Slnko Records / Panther)
44 // ANGELS OF
LIGHT: We Are Him (Young God Records / Day After)
43 // AKRON /
FAMILY: Love Is Simple (Young God Records / Day After)
42 // FENNESZ
SAKAMOTO: Cendre (Touch / Starcastic)
41 // CHRISTINA
KUBISCH: Night Flights (Important Records)
40 // THE BEACH
BOYS: The Warmth of the Sun (Capitol / EMI)
39 // HEINER
GOEBBELS: Landschaft mit entfernten Verwandten (ECM New Series / 2 HP)
38 // NAČEVA +
PAVLÍČEK + DJ FIVE: Mami (Respekt)
37 // DEERHUNTER:
Cryptograms (Kranky / Day After)
36 // WHITE NOISE:
An Electric Storm (Island Records)
35 // MARHAUG /
ASHEIM: Grand Mutation (Touch / Starcastic)
34 // THE FIERY
FURNACES: Widow City (Thrill Jockey)
33 // YOUNG MARBLE
GIANTS: Collosal Youth (Domino / Day After)
32 // ARVE
HENRIKSEN: Strjon (Rune Grammofon)
31 // Periférico
(edited by Victor Gama) (Sonic Arts Network)
30 // ARCADE FIRE:
Neon Bible (Merge / Universal)
29 // MIDI LIDI:
Čekání na robota (X Production)
28 // VON SÜDENFED:
Tromatic Reflections (Domino / Day After)
27 // EVELYN
PETROVA, ALEXANDER BALANESCU: Upside Down (Leo)
26 // THE TWILIGHT
SAD: Fourteen Autumns & Fifteen Winters (Fat Cat)
25 // NOEL AKCHOTÉ:
So Lucky (Winter & Winter / 2 HP)
24 // FRANK BRETSCHNEIDER:
Rhythm (Raster-Noton / Starcastic?)
& POMASSL: Spare
Parts (Raster-Noton / Starcastic?)
23 // BURIAL: Untrue
(Hyperdub)
22 // VALENTIN
SILVESTROV: Bagatellen und Serenaden (ECM New Series / 2 HP)
21 // BJ NILSEN: The
Short Night (Touch / Starcastic)
20 // Mute Audio
Documents 1978-1984 (Mute / EMI)
& DIY – The Rise
of the Independent Music Industry After Punk (Soul Jazz)
19 // PRINZHORN
DANCE SCHOOL: Prinzhorn Dance School (DFA / EMI)
18 // KEITH ROWE:
The Room (Erstwhile Records)
17 // JEFFREY LEWIS:
12 Crass Songs (Rough Trade)
16 // LAUB:
Deinetwegen (AGF Producktion / Starcastic)
15 // ANDREW
PEKLER: Cue (Kranky / Day After)
14 // GRINDERMAN:
Grinderman (Mute Records / EMI)
13 // ANIMAL COLLECTIVE:
Strawberry Jam (Domino / Day After)
12 // PAN SONIC:
Katodivaihe (Blast First Petite)
11 // DAVID TOOP:
Sound Body (Samadhi Sound)
1O // SUSANNA:
Sonata Mix Dwarf Cosmos (Rune Grammofon / Ambient)
9 // PANDA BEAR:
Person Pitch (Paw Tracks)
8 // LCD
SOUNDSYSTEM: Sound of Silver (DFA / EMI)
7 // DIRTY
PROJECTORS: Rise Above (Rough Trade)
6 // KEMIALLISET
YSTÄVÄT: Kemialliset Ystävät (Fonal Records)
5 // ROBERT WYATT:
Comicopera (Domino Records / Day After)
4 // BATTLES:
Mirrored (Warp / Maximum Underground)
3 // PJ HARVEY:
White Chalk (Island Records / Universal)
2 // RICHARD YOUNGS:
Autumn Response (Jagjaguwar / Day After)
1 // BJÖRK: Volta
(One Little Indian / Universal)